[RPG] Sakura MMO
| | |
| --- | --- |
| Category: | Art - Games |
| Uploaded by: | れんちょん |
| Website Link: | N/A |
| Hash: | fb1b0dc71faa42b90d072f5d6d618b7bf5682c9a |
| Size: | 139.9 MiB |
| Torrent language: | English |
| | |
| --- | --- |
| Date: | 12/4/2018, 5:34:09 PM UTC+0 |
| Seeders: | 1 |
| Leechers: | 0 |
| Completed: | 0 |
| Last scraped: | 8/17/2019, 1:11:16 PM UTC+0 |
Description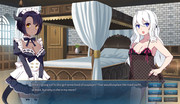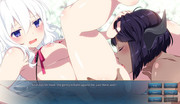 Dive into the magical world of Asaph Online in this visual novel, where Kotone is a feared dark witch with impressive and extensive magical powers, capable of defeating the strongest of foes with a snap of her fingers.
In real life, however, Kotone is an average woman who works an average job, with a below average relationship with her estranged parents.
Every day that passes is the same, and Kotone soon grows tired of her monotonous routine. If only she could enter a world like Asaph, filled with fantastical creatures and frightening monsters… but Asaph Online is only a game. There's no way a game could ever become a reality.
At least, that's what Kotone used to think – until a mysterious force summons her to the world she has traversed so many times through her computer screen.
Now, Kotone isn't just Kotone, but the dark witch Viola – and, freed from her societal obligations, she finally decides to have some fun!
Key Features:
Cute character art made by inma

No patch needed to get uncensored content

available in English and Chinese

DRM free


System Requirements:
OS: Windows XP+

Processor:1.2 GHz Pentium 4

Memory: 450 MB RAM

Graphics: 1280 x 720

Storage: 300 MB available space

| File Name | Size |
| --- | --- |
| Readme.txt | 1.2 KiB |
| SakuraMMO.exe | 139.9 MiB |
Comments
No user comments have been posted.